For you were called to freedom, brothers. Only do not use your freedom as an opportunity for the flesh, but through love serve one another. Galatians 5:13 ESV
​
Live as people who are free, not using your freedom as a cover-up for evil,
but living as servants of God. 1 Peter 2:16 ESV
​
Now the Lord is the Spirit, and where the Spirit of the Lord is there is freedom.
2 Corinthians 3:17 ESV
First Assembly of God, Tucson
First Assembly of God is comprised of a group of people who believe the Bible is the inspired Word of God.
Click the Statement of Faith & What We Believe banner below to learn more.
Our meeting times are designed to:
Honor & Glorify God

Study the Word of God

​ Encourage one another in the faith of our Lord Jesus Christ
Sunday Meetings
9:45 AM Sunday School
Classes for all age groups
10:45 AM Worship Service
Infant Nursery & Children's Church available
6:00 PM Worship Service
​
Mid-Week Meetings:
Wednesday Groups, 7:00 PM
Thursday Bible Study, 10:00 AM
​
First Ignite Youth
7:00 PM Fellowship & Fire Study
Held each 2nd & last Friday night
​
Senior Adults Meeting
12:00 PM Lunch & Church
Held each 2nd Friday of the month
​
"Not forsaking the assembling of ourselves together, as the manner of some is; but exhorting one another: and so much more, as ye see the day approaching."
Hebrews 10:25 kjv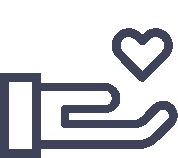 "Each one must give as he has decided in his heart, not reluctantly or under compulsion, for God loves a cheerful giver."